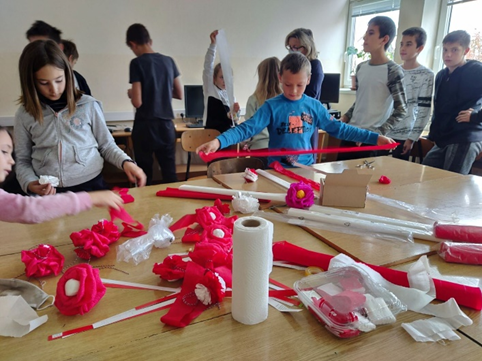 European Christmas Tree Decoration Exchange 2021 je 2021 is a cultural exchange project where primary schoolchildren make Christmas tree decorations to send to other schools across Europe. Pupils also send a presentation about how Christmas is celebrated in their community.
Pupils learn all about the geography of our continent and are introduced to cultural differences and similarities. ICT and foreign language skills are also developed.
The aim of this project is that young people in primary schools learn about other countries in Europe through a creative and fun activity. Each school learns about their own culture and traditions through making their decorations and putting together an information pack on Christmas in their region and also discovers other European cultures and traditions.
It is expected of each school that they use the decorations they received from partners to decorate a Christmas tree in a prominent area in their school or local community.
Europe Direct centres were in charged of recruiting schools; therefore, Europe Direct Karlovac has recruited seven primary schools from Karlovac County to take part in the project.
Primary school Banija, Primary school Barilović, Branch school Cerovac Vukmanički, Primary school Cetingrad, Primary school "Vladimir Nazor" Duga Resa, Primary school Grabrik and Primary school Turanj expressed their wish to participate in the present exchange programme. All schools were arranged into groups of 30 schools, contained of schools all around Europe, therefore every school had to prepare sets of 29 Christmas decorations.
The schools were, also, offered financial help regarding postage costs.
It was planned that all schools receive their packages by December 6th 2021, so that the preparations for decorating Christmas trees could begin on time.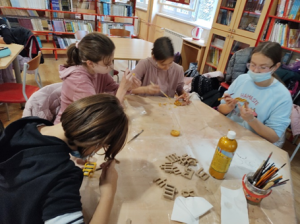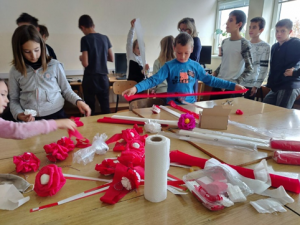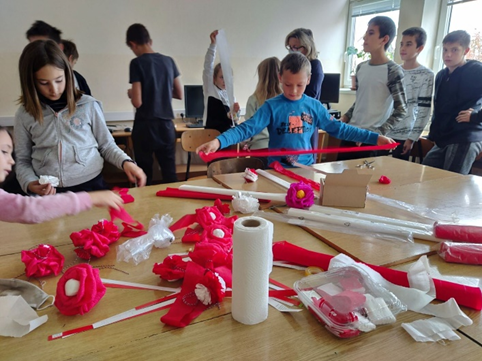 Primary school Banija Primary school Barilović Primary school Cetingrad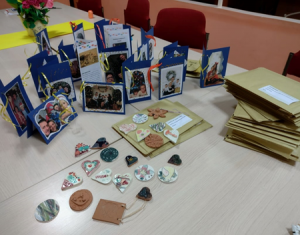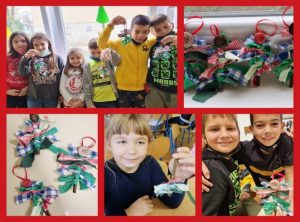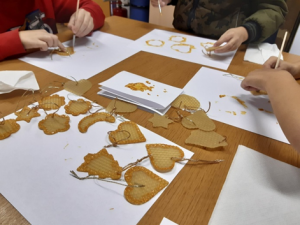 Primary school Grabrik Primary school "Vladimir Nazor" Duga Resa Branch school Vukmanićki Cerovac