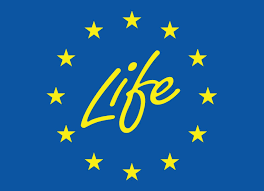 On November 14, 2023, the European Commission approved 171 new projects across Europe LIFE Programme for environment and climate action za okoliš i klimatsku politikuworth more than €396 millionThanks to the programme's co-funding requirements, it will mobilise a total investment of more than €722 millionwhich represents a 28,5 % increase compared to last year. Projects from almost all EU countries will benefit from EU support under the following sub-programmes: nature and biodiversity; circular economy and quality of life; climate change mitigation and adaptation; and clean energy transition.
LIFE projects contribute to reaching the European Green Deal's broad range of climate, energy and environmental goals, including the EU's aim to become climate-neutral by 2050. They support biodiversity and nature restoration, improve the quality of life of Europeans by reducing pollutants and greenhouse gas emissions, increase circularity in the economy and climate resilience, and accelerate the transition to clean energy across Europe.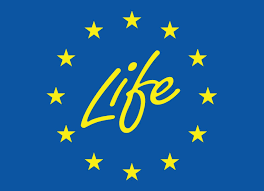 At a glance: new projects under the €396 million of EU funding
Nature and biodiversity
The 29 nature and biodiversity projects nature and biodiversity projectswith a total budget close to €211 million (of which the EU will contribute around €140 million)will restore freshwater, marine and coastal ecosystems, and habitats; improve the conservation status of birds, insects, reptiles, amphibians, and mammals; enhance governance; and support the implementation and compliance with relevant EU legislation such as the Birds Directives and the Habitats te Biodiversity Strategy for 2030Doing so, they will equally contribute to the EU's implementation of the Kunming/Montreal Global Biodiversity Agreement..
Circular economy and quality of life
LIFE projects will mobilise over €298 million of which the EU will provide over €94 million to contribute circular economy and improve the quality of life..
A total of 36 projekata bit će usmjereno na potrošnju vode, električni otpad, kemikalije, onečišćenje zraka i onečišćenje bukom kako bi se poboljšala kvaliteta života građana EU-a i razvile tehnologije za potporu akcijskom planu za kružno gospodarstvo.
Ublažavanje klimatskih promjena i prilagodba tim promjenama
A total of 34 projects worth about €110 million (in which the EU will provides around EUR 65 million) will contribute to climate change mitigation, climate change adaptation and climate governance and information related to climate change impacts.
Clean energy transition
67 projects with a total budget of more than €102 million (of which the EU provides around €97 million)will improve market and regulatory conditions in the EU for the clean energy transition, notably promoting and rolling out energy efficiency and small-scale renewable energy solutions

Background
Over its 31 years of existence the LIFE Programme LIFE Programme has co-financed more than 6 000 environmental and climate action projects across the EU and associated countries. These 171 announced projects were selected from more than 751 applications submitted in the LIFE 2022 call for proposals, published in May 2022.
The European Commission has increased funding for the LIFE Programme by almost 60% for the 2021 - 2027 period, bringing it to €5.43 billion. The grants financed under the LIFE Programme are managed by CINEA - European Climate Infrastructure and Environment Executive Agency.
More information: